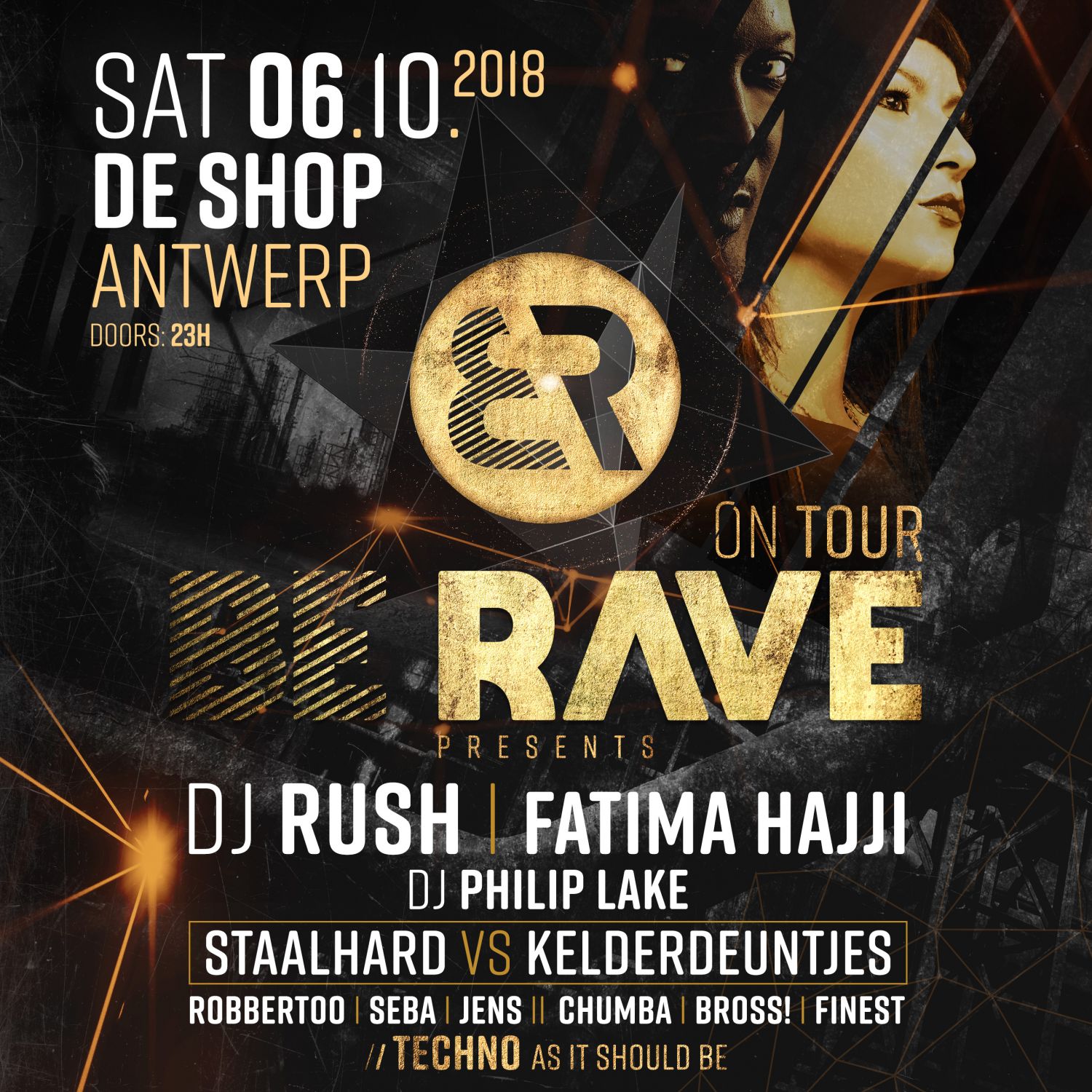 Proud to present our first rave... Event: https://www.facebook.com/events/2223860591177941/
A RAVE as it was meant to BE Starring the best dj's in the scene combined with prodigies in the genre who will guide you to that state of mind that touches mind and soul. With only one essential core-philosophy: our combined love for techno.
Let's embark on a journey from city to city… from hall to club… from festival to your own inner space.
Join us for our maiden voyage at De Shop in Antwerp on Saturday October 6th with DJ RUSH, Fatima Hajji and Philip Lake Co-hosted by 'Staalhard' and 'Kelderdeuntjes' with Robbertoo, Seba, Jens, Chumba, Bross! and Finels.
Bringing you only quality techno music all night long! Be Rave that's techno as it should be.