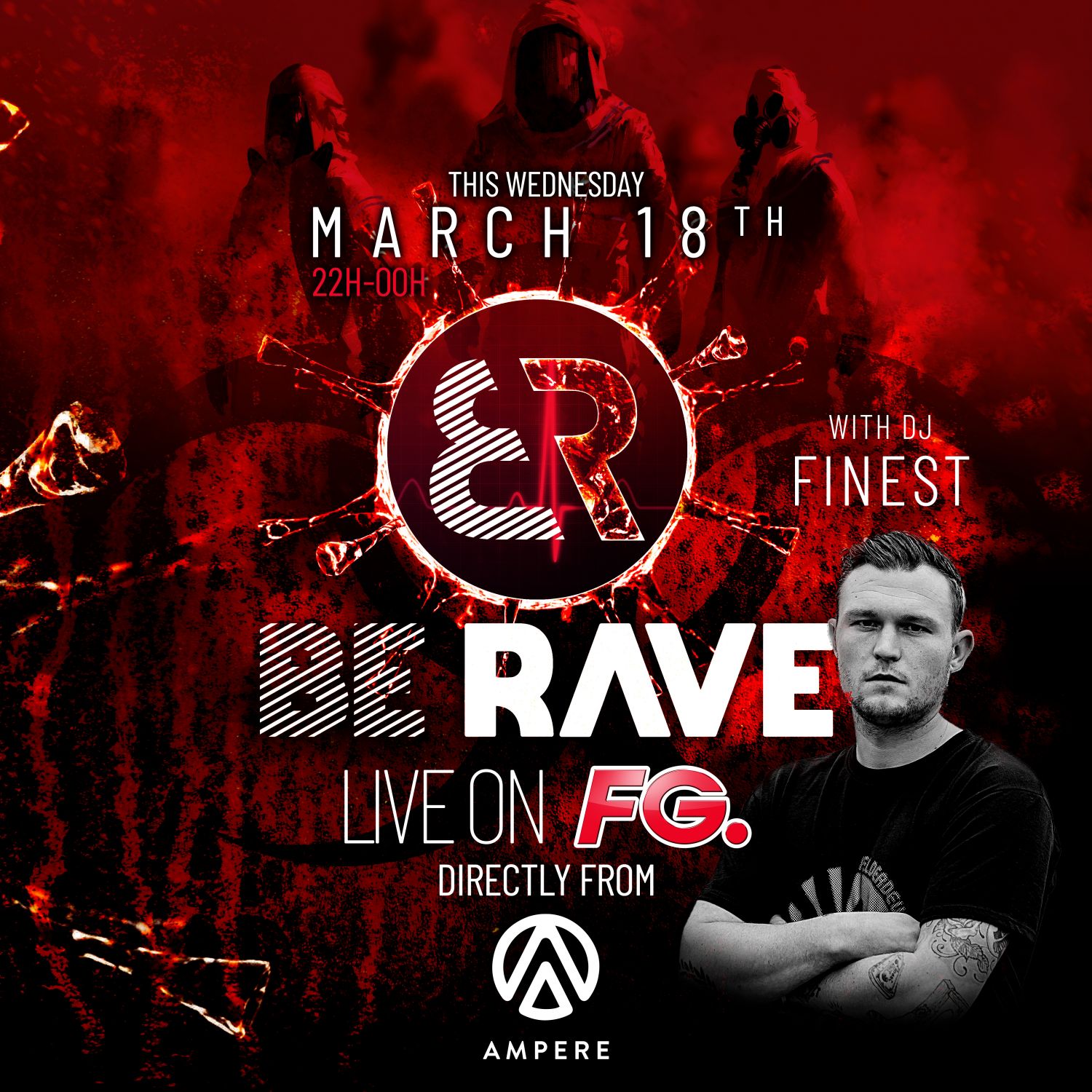 These are uncertain times. The corona virus is gaining more and more control over our lives and our way of life. Be rave wouldn't be Be Rave if we didn't call on our techno way of life to try to make life in almost lockdown more bearable.
That is why DJ Finest will air live from Ampere (without public!) on FG Radio on Wednesday from 10 pm to midnight.
A tribute to all those who follow the rules and enjoy our music at home and a heart for all people who are trying to stem this epidemic.
Stay well and keep the techno way of life alive!