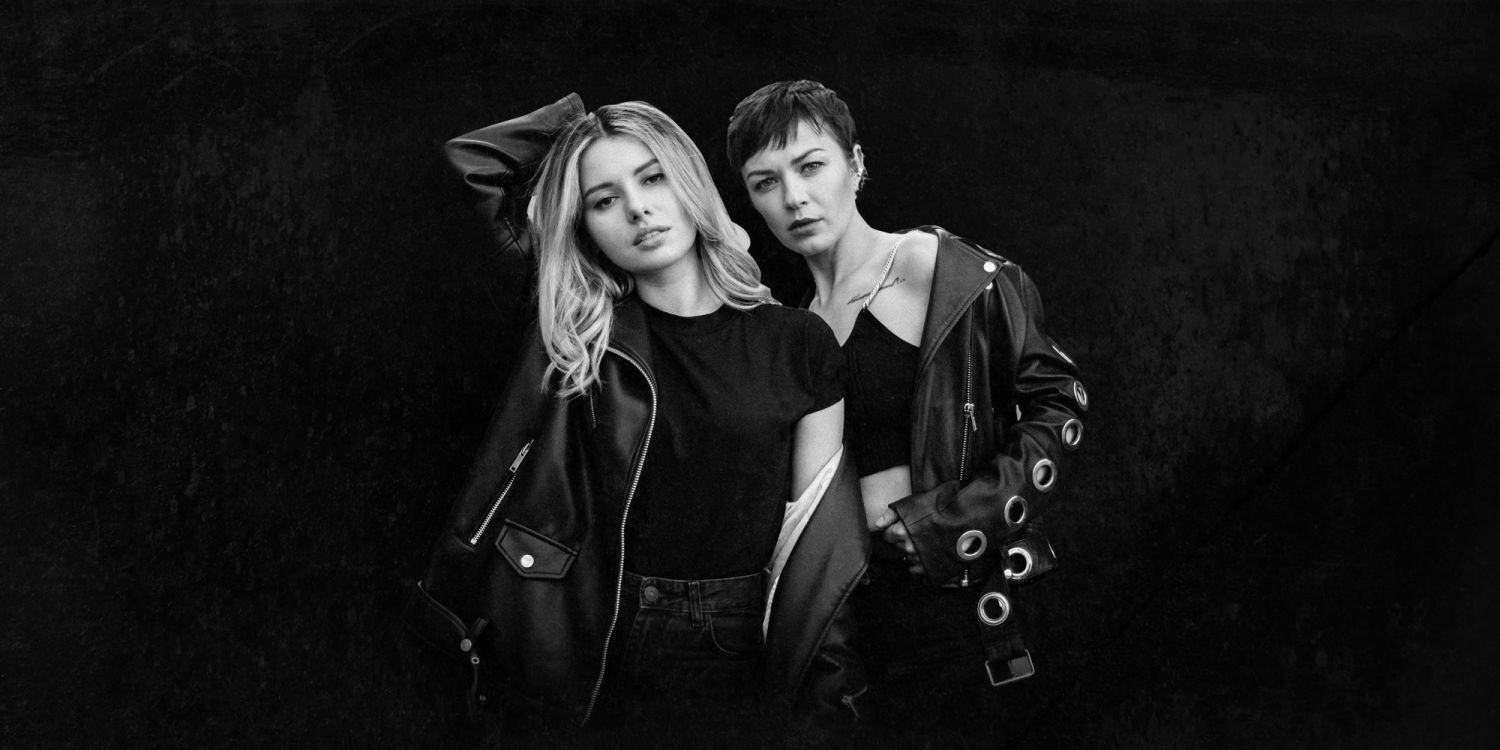 Daria Kolosova: the prime example of Kiev techno scene staying strong. She's been a vital part of the scene for a couple of years now and doesn't limit herself to playing only in the local clubs. Daria is both a promoter and a resident of the Materia promo group which regularly organizes techno parties in Kiev and other cities in Ukraine with some major international DJs such as Headless Horseman, Conforce, Juras Lietus, Nicola Kazimir (Les Points), Robert Dietz etc. Not limited to one particular style, she is able to select extraordinary tracks from various electronic music genres and put them together to create something new. She is also known under a nickname DAR:K. Recently she has been invited to perform at the largest electronic events at Funkhaus/Berlin, Tresor/Berlin, Arena/Berlin, Rex/Paris, Fabric/London, Warung/Itajaí and festivals as Strichka/Ukraine, Ostrov Festival/Ukraine, Sunwaves/Romania

Nastia: "I love my hobby, which transformed into my profession and my way of life during recent years. My aim is to see as many people as possible on the dancefloor and to dance with them, leading the mood with what unites us all music. I am what I do."
Nastia's ascendency to her current status has been nothing short of an unexpected whirlwind of success. The DJ, promoter, label owner and producer was born in a tiny village in Ukraine, and forged her own path to widespread recognition out of her sheer love for music without any formal training.
She first heard snippets of electronic music through her older sisters, purchasing a copy of the Matrix soundtrack as a teenager.
After her first visit to a big club in the city of Donetsk she was hooked, and subsequently got a job as a dancer in the club whilst studying. Less than a year later she'd taught herself to DJ and began to get booked in clubs around the country.
The following year Nastia landed her own weekly radio show on Kiss FM Ukraine - the country's biggest station for dance music - and became a resident DJ at Kazantip, the pioneering dance music festival held on the Crimean Peninsula that she continued to be heavily involved with up until 2011.
By this time, she was one of the most well-known DJs of her home country, and landed a residency at the legendary Moscow club ARMA17 that she holds to this day. She founded the Propaganda brand in 2010 for her radio show, and in 2013 she was well placed to begin her own record label of the same name.
The label has been steadily releasing a stream of credible but diverse productions ever since, coming from Nastia's favourite new artists that she discovers on her travels and whilst crate digging.
The label also hosts parties around Europe, further adding to Nastia's reputation as a promoter. She now holds her own festival in Kiev, Strichka. Held at Closer - an art space based in a former factory – and running for 24 hours straight, this year's edition saw artists like Jus – Ed, Helena Hauff, DJ Bone, DJ Stingray, MargareDygas and Pearson Sound travel to play alongside Nastia and many other local talents. She also debuted the first of her 'Stereo Piknik' events in London this year, bringing DJ Qu, Tobias, Pearson Sound, Function and more to the city.
Outside of her own parties, Nastia's increasingly busy touring schedule takes her to some of the most respected venues in the world: Panorama Bar in Berlin, London's fabric (where she has played alongside Ricardo Villalobos and with Richie Hawtin for his Play party), The Block in Tel Aviv, WOMB in Tokyo and Cocoon and Circoloco in Ibiza. With her reputation growing, she is now gearing up for her debut Australia tour at the end of this year. A multitalented DJ and expert at reading crowds, Nastia can play industrial techno, experimental, house or DnB depending on the situation, but at the end of the day, her main goal is to make the crowd dance along with her as she did at her first club in Donetsk.