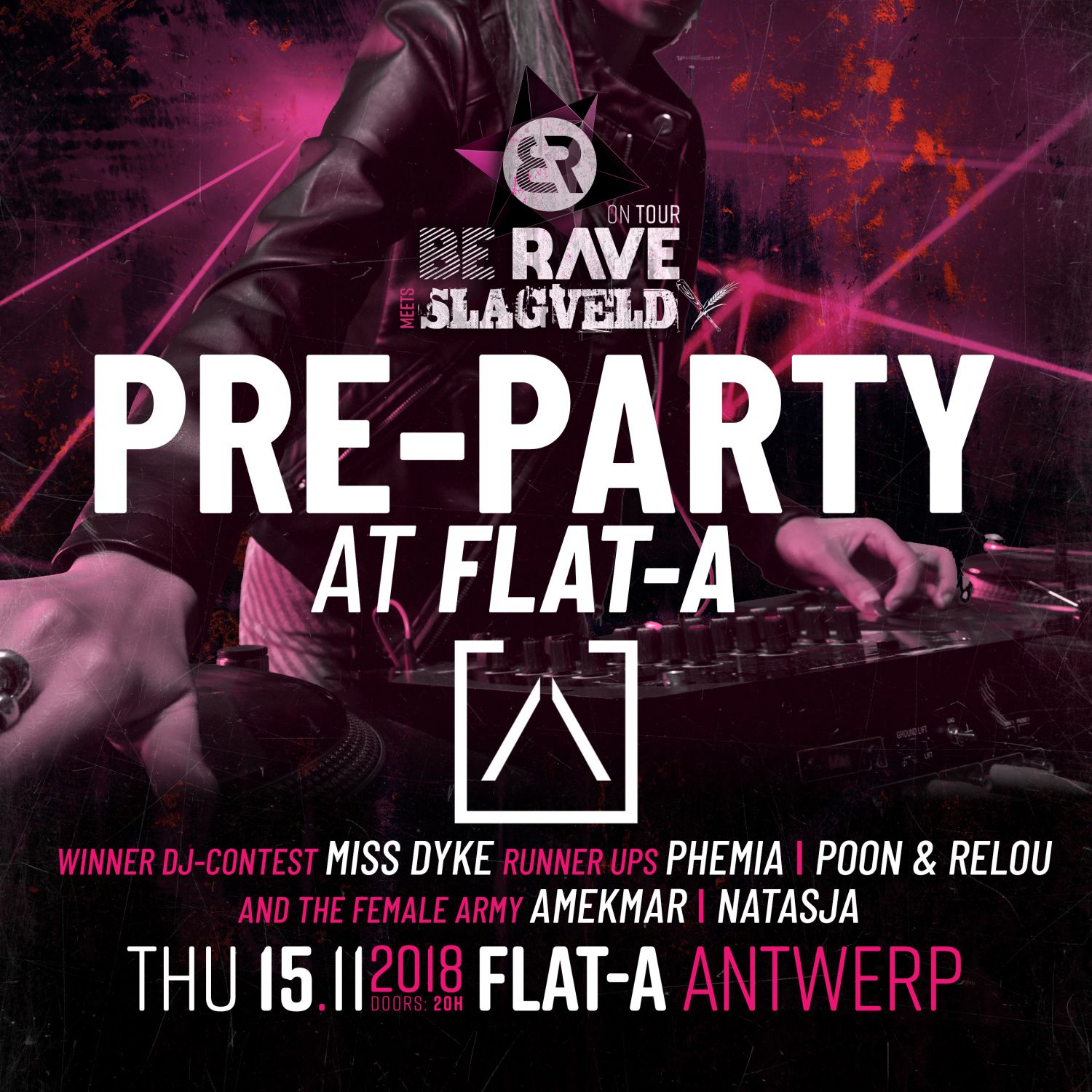 Pre-Party Be Rave & Slagveld Female Techno Army

Want to be on the front lines with Be Rave & SLAGVELD's Female Techno Army?

Then join our Vanguard troops at the Exclusive PRE-PARTY on November 15th from 20h till midnight at Flat A.
It's going to be a hot battle with our new recruits, the winner of our DJ Contest Miss Dyke and runner-ups Phemia and Poon & Relou, and the Female Techno Army under the command of Amekmar and Natasja.
* We want you! * Buy War Bonds at the entrance
OR join the battle by buying tickets for the main event at Ampere via https://tibbaa.com/order/xuxmd... . With that ticket you'll get free entrance for this pre-event.
Be prepared for a Techno battle unlike any other.
Checl the pre-party on Facebook
Check the main event on Facebook